What if you don't include your food memories during your travels? Sounds bad naa! But I won't do this. Since childhood, I have been to different places in my country and have enjoyed the famous sightseeing as well as the famous food of those particular places. I've shared my journey in my previous articles then I thought why shouldn't I share my delicious memories this time too? Last year I had been to Kota along with my sister. It was the greatest experience I've ever had about everything from travel to food and fashion! So why not share those sweet, crunchy, and spicy memories of lip-smacking delicacies I tasted when I was in Kota? I tasted the best and most famous food in the best eateries of Kota city ranging from famous Kachori to Sweets and Ice Creams to Fast Food! We mainly visited three areas of Kota, especially for food – Dadabari, Gumanpura, and Talwandi where we enjoyed delicious food at the best eateries in Kota that will make your mouth water. We thought that we might not be able to explore food that much, but as we went by, the list of food kept on increasing. We didn't just focus on expensive eateries but also tasted the food of street vendors which was palatable.
1. Relished Kota Kachori at Jodhpur Namkeens
Dipped in the aroma of asafoetida and crispy, Kota Kachori – a mouth-watering Indian fast food, as soon as you put a bite in your mouth, you feel an authentic taste. The taste is amazing that people forget to eat pizza-burger. We stopped at Jodhpur Namkeens and enjoyed this delicious Kachori with khajur chutney.
Specialty: Kachori, Samosa, Jalebi
Where: Gumanpura, Kota, Rajasthan
When: 7:30 to 9 pm
Cost: INR 35 per Kachori
2. Eight Flavors of Pani Puri at DN8
Wow! 8 flavors in Pani Puri!!
Do you want to satisfy your appetite through different flavors of Pani Puri? If yes, then DN8 offers 8 different flavors of Pani Puri. such as Regular, Garlic, Mango, Pudina, Jaljeera, Ginger, Lemon, and Asafoetida. I relished 8 flavors for the first time in Pani Puri, before that I was having Pani Puri in regular flavor and it was such a yummy and mouth-watering experience which can't tell in words.
Specialty: Pani Puri in 8 flavors
Where: 4RQV+GP9, Sabji Mandi Main Rd, Mahaveer Nagar, Kota, Rajasthan
When: 9 am to 9 pm
Cost: INR 40 for two
3. Enjoyed Hot Momos at a Roadside Stall
Hot Momos with spicy Schezwan chutney! Amazing combo, naa!  Although it was Summer we still enjoyed these hot momos, just think if these Momos were so delicious in warm weather, imagine how yummy they would be in winter.  I would like to say the combination of Momos with Schezwan chutney is amazing, spicy, delicious, and unique. Whenever you come to Kota, you must try these Momos at a roadside stall near Landmark city.
Specialty: Hot Momos with Schezwan chutney
Where: Landmark City, Kota, Rajasthan
When: 10 am to 9 pm
Cost: INR 100 for two
4. Scrumptious Natural Icecreams at Go Pure
I think there will hardly be anyone in this world who does not like ice cream. Because ice cream is such a delicious and amazing dessert that everyone likes to eat, whether it is a child or adult, ice cream is everyone's favorite. And when you enjoy an ice cream that is completely pure, full of natural flavors, without any adulterations or preservatives then what to say? I am talking about Go Pure Natural Ice Cream Parlour where we enjoyed natural ice cream. When I had a bite of Sitafel ice cream it seemed I am eating this fruit. They offer different flavors such as Sitafel, Mango, Oreo, Chickoo, Guava, Coconut, and much more. We also enjoyed the Masala real fruit (Sorbet) of Jamun. 
Specialty: Numerous Flavors in Ice creams, Shakes and Sorbet,
Where: 5-B-26, Sector-5, Talwani, Kota, Rajasthan
When: 2 PM to 10 PM
Cost: INR 65 per scoop 
5. Delicious Rabri Kulfi at Prakash Kulfi Stall
Our next halt in the list of Kota eateries is to relish Rabri Kulfi at Prakash Kulfi Stall. Away from the glitz and glam of renowned restaurants, this roadside stall offers delicious Kulfi. My sister and I were not satisfied with just one Kulfi so we satiated our appetite by having one more Kulfi. I am a big fan of Kulfi and swear by it.
Specialty: Rabri Kulfi, Shakes, and Cone
Where: Chowpati Bazaar, Gumanpura, Kota, Rajasthan
When: 3 PM to 10 PM
Cost: INR 30 per piece
6. Hot and Crunchy Jalebis at Shambhu Mishthan Bhandar
If you want to taste the famous and authentic Dhoodh Jalebi of Kota then Shambhu Mishthan Bhandar offers you the same. Those crispy and crunchy jalebis made your day for sure. The service here is awesome and the calm atmosphere here will make you a fan of this place.
Specialty: Dhoodh Jalebi, Gulab Jamun, Lassi, and Rabri
Where: Kund ki Gali, Rampura Bazaar, Rampura, Kota, Rajasthan
When: 7 AM to 9 PM
Cost: INR 500 per kg
7. Combo of Pav Bhaji and Chhole Bhature and a Sweet Dish "Panchdhari Kath" at Pathak's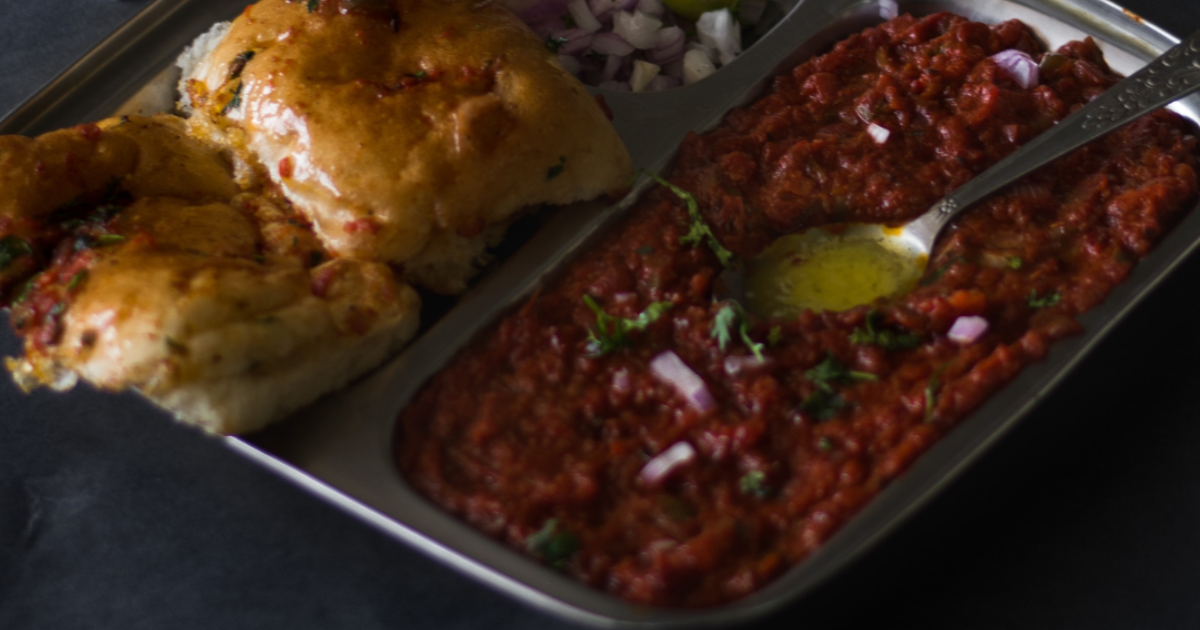 If you are craving home-cooked food then Pathak's Family Restaurant is the place to be. However, this is a tiny place, you can choose your food items by looking through the menu that hangs on the wall. You can get packed food from here also. This eatery comes alive in the evening with a variety of lip-smacking food. We ordered Pav Bhaji and Chhole Bhature from the wall-hanging menu. When we were leaving Kota, then we got Kota's famous sweet dish "Panchdhari Katt" packed from Pathak's Restaurant.
Specialty: Pav Bhaji, Chhole Bhature, Delux Thali, Rajasthani Thali, etc.
Where: Shakti Nagar, Dadabari, Kota, Rajasthan
When: 9 AM to 11 PM
Cost: INR 150 per Plate
8. Mouth-Watering Matka Kulfi at Paras Royal Restaurant
It was our last day in Kota and we thought why not bid a warm goodbye to this beautiful city and then just hang out in Kota last time at night? And if there is something sweet then icing on the cake! So we again headed towards Go Pure, but by then it was closed so we were a bit upset. Then one of our relatives suggested trying some Matka Kulfi. Hearing this, our faces lit up and then we moved to Paras Royale, this restaurant is as beautiful as its name. We relished Matka Kulfi while looking at the beautiful architecture here.
Specialty: Dessert, Vegetarian Food, Thali, etc.
Where: New Rajeev Gandhi Nagar, VIP Colony, Talwandi, Kota, Rajasthan
When: 10 AM to 11 PM
Cost: INR 100 per person (Matka Kulfi)
9. Yummy Pastries and Patties at Santosh Bakers
If you are seeking the best bakery in Kota then trust blindly on Santosh Bakers because their bakery food items are delicious and they do not compromise on taste. From cake to brownies, pastries to patties, and cookies, Santosh baker is a go-to place for treating your sweet tooth.
Specialty: Cake, Pastries, Cookies, Patties, etc.
Where: Ballabhbari, Gumanpura, Kota, Rajasthan
When: 9 AM to 11 PM
Cost: INR 100 for one order (approx.)
10. Combo of Tasty Paneer Tikka and Manchurian at Eatos Food with Fun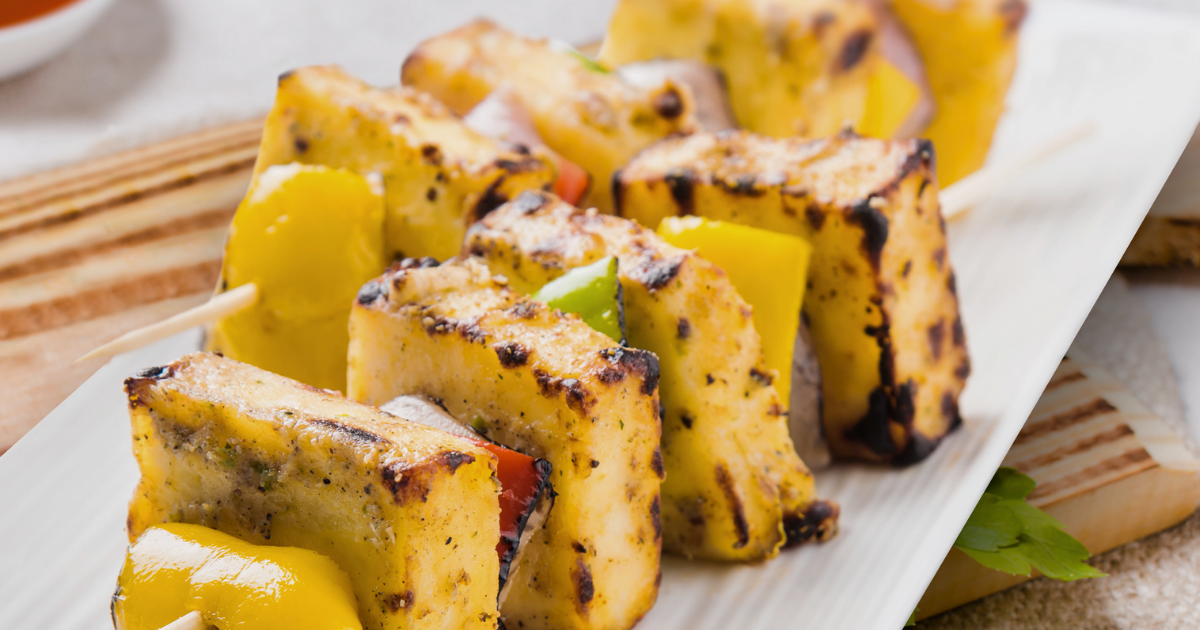 Combo of Manchurian and Panner Tikka! Amazing! And our feet led us to Eatos – a Fun Restaurant for families and couples. We wanted to have some starters and then ordered Paneer Tikka and Manchurian which were tender and pulpy. When I took a bite, melted in my mouth and I said just "Wow!!" As you enter this restaurant, your eyes are welcomed by the fabulous interior of this place.
Specialty: Fast foods, Soups, Desserts, Beverages, Sizzlers,
Where: Talwandi, Kota, Rajasthan
When: 10 AM to 11 PM
Cost: INR 1000 for two people
So these were some of the most important eateries in Kota where we stumbled upon delicious delicacies and my love for this city got deeper. Then what are you waiting for? Come here and enjoy the various flavors of the city. So, which of these eateries in Kota are you heading to, or are there any other famous eateries in this city that you like to recommend?