Are you want to live with some incredible experiences? Do you want to indulge in nature? Are you tired of the same overcrowded tourist-flocked places? Nowadays everyone wants to take some days out of their busy life and just go traveling. But people want to seek some offbeat places where they can indulge in nature and spend quality time with nature. If you are much conscious about traveling then must avoid going to overcrowded places. By the way, there are many such offbeat places to visit in India that people know very little about and where the crowd seems to be negligible. There are some also to visit offbeat places that strengthen the local economy and encourage local entrepreneurs. It reduces the burden on highly tourist places. At the same time, you can know more about the cultural activities of these places.
So in this article, I'm gonna share about such places. Let's have a look:
1. Kinnaur, Himachal Pradesh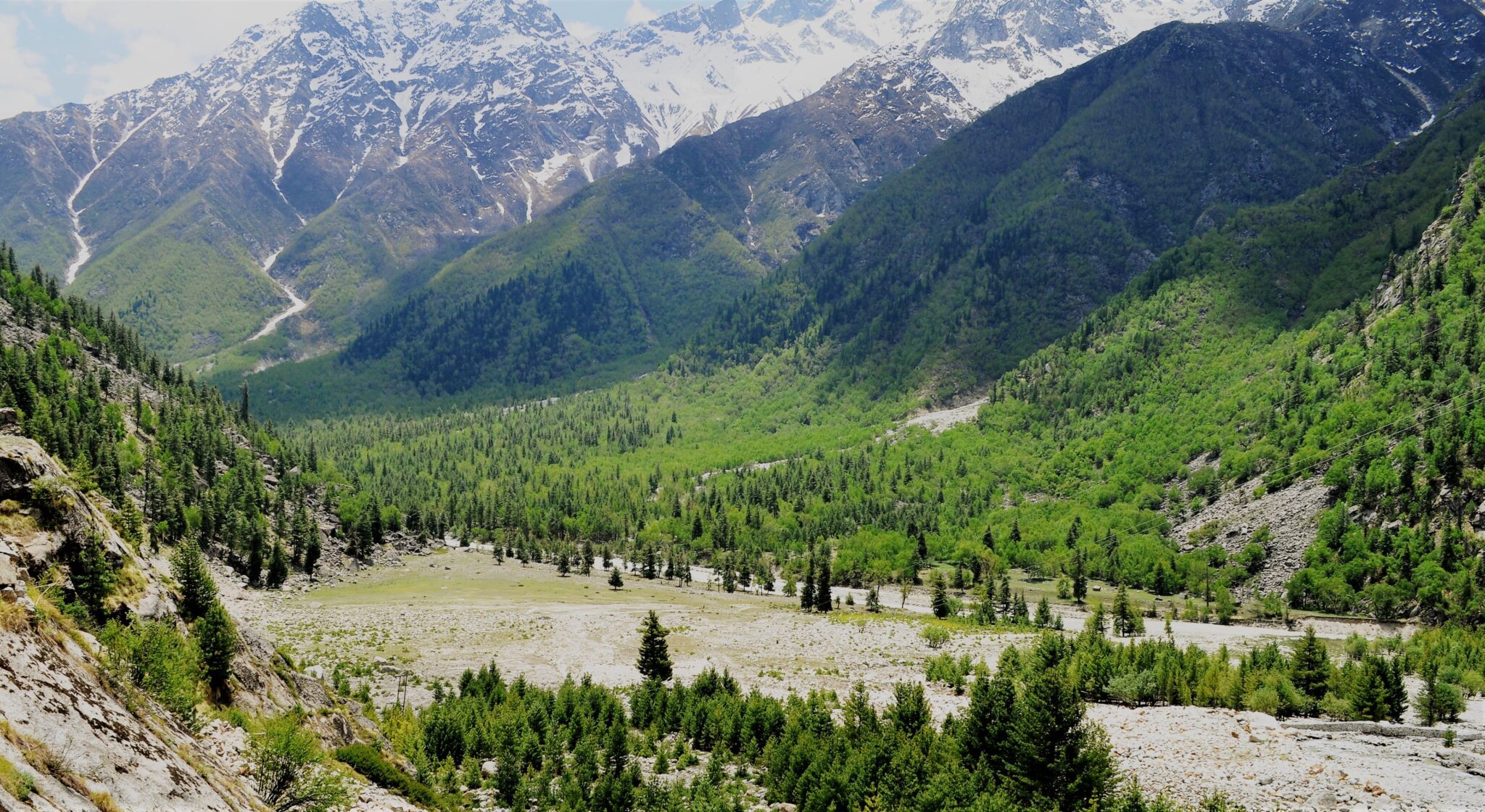 If you are from those who want to do something different e.g. daring, adventurous, and nature lover then Kinnaur will always welcome them. A cluster of beautiful villages and natural attractions, Kinnaur is known for its serene atmosphere. There are a lot of beautiful hidden treasures of nature hidden in this place which you can see only after coming here. This is one of the most offbeat places to visit in India.
This place is far from overcrowding. It's only 259 km. away from Shimla. Start your day with Narkonda, a beautiful hill village that is known for its adorable atmosphere and natural attractions. You will feel like heaven here. Some other delightful places are Saharan, Sangla Valley, Kamru, Chitkul, Kalpa, Nako, Bhawa Valley, and many more.
2. Thachi Valley, Himachal Pradesh
When solitude comes along with attractive views and a gust of fresh wind, it obviously brings a change in lifestyle. This is illustrated by Thachi Valley, a small Valley in Mandi which is no less than a paradise. If you are looking for an Offbeat place that is budget-friendly and completely cut off from the outside world. A place which is surrounded by beautiful snowy mountains, sprawling waterfalls, greenery, and endowed with natural beauty then your search will be completed by coming to Thachi Valley.
3. Khecheopalri Lake, Sikkim
It is believed about this lake that it's a wish-fulfilling lake. This lake included among the offbeat places to visit in India is sacred to both Hindus and Buddhists. Khecheopalri is derived from two words: Khecheo and Palri which means "flying angels and palace". Here people called it "Sho Dzo Sho" which means Oh Lady! sit here!! According to folklore, this special lake represents one of the four plexus of the human body namely, the thorax; the other three are Tashiding (head), Yuksom (the third eye), and Pemayangtse (the heart).
4. Sanchi, Madhya Pradesh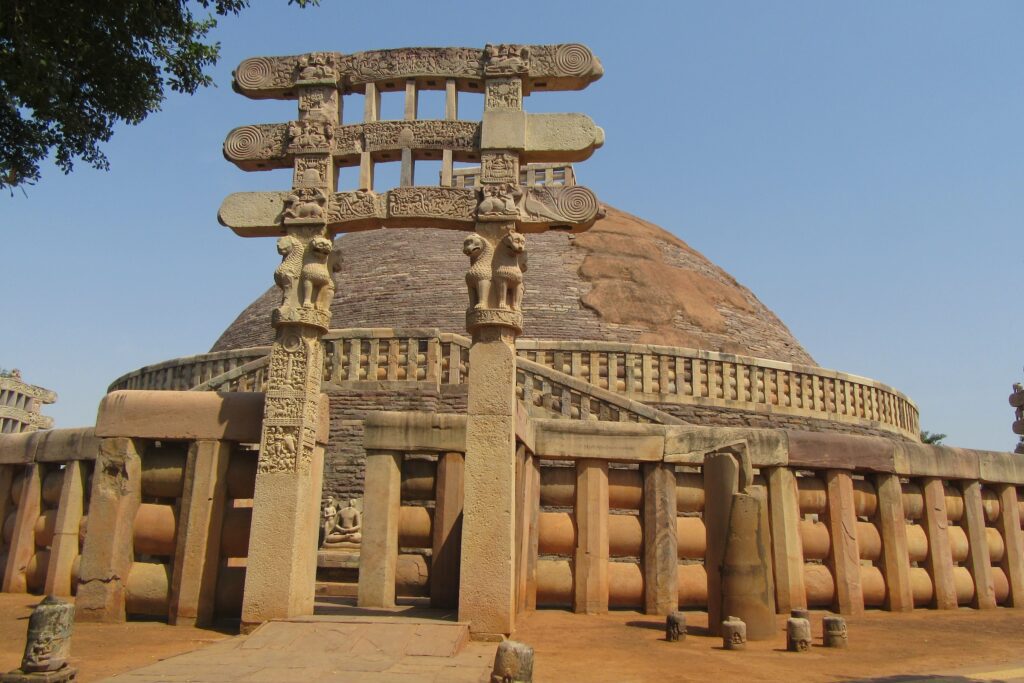 Sanchi is not only for history lovers but for nature lovers also. It is famous for its Buddha Stupa which is only 10 km faraway from Vidisha. It is included in UNESCO's World Heritage Sites. Stupa no.1 is the biggest in Sanchi Stupa, which shape like an inverted bowl. There are three Chhatras on its summit, which shows greatness. This Stupa was built in the honor of Gautam Buddha.
5. Hemis, Leh
Hemis is an incredible tourist attraction that attracts visitors when they come here. If you want to spend your quality time far away from the hue-and-cry of the city then you should come to visit this offbeat place of India. It is the famous Buddha monastery of Leh-Ladakh and also a heritage site of India. Situated amidst magnificent mountains on the bank of the Indus river, this monastery is the largest and most popular monastery among tourists. It is one of the richest monasteries in India because apart from Stupas which are made of gold and silver, there is also a magnificent copper statue of Lord Buddha.
This monastery is indeed an amalgamation of beautiful natural surroundings and ancient spiritual culture. The splendid architecture of the Tibetan style can be seen in this monastery, which is adorned with many colors and much attractive. This is divided into two parts: first is the assembly hall known as "Dukhang" and the second one is the main temple known as "Shongkhang". There is also a library of Tibetan religious books located on the premises of this monastery.
6. Bylakuppe, Karnataka
Although most Tibetan places are located in Himachal Pradesh lesser people know that a Tibetan place called Bylakuppe is situated in Karnataka which is just 90 km away from Mysore. The journey to this place is so beautiful. The gradual change in the natural landscape which is a mystique and charming will make you realize as if you are entering a new country with every step moving towards the monasteries. When people come here in search of peace and calmness then Bylakuppe welcomes them always. Amazing views and the serenity of the place will captivate you.
7. Mawlynnong, Meghalaya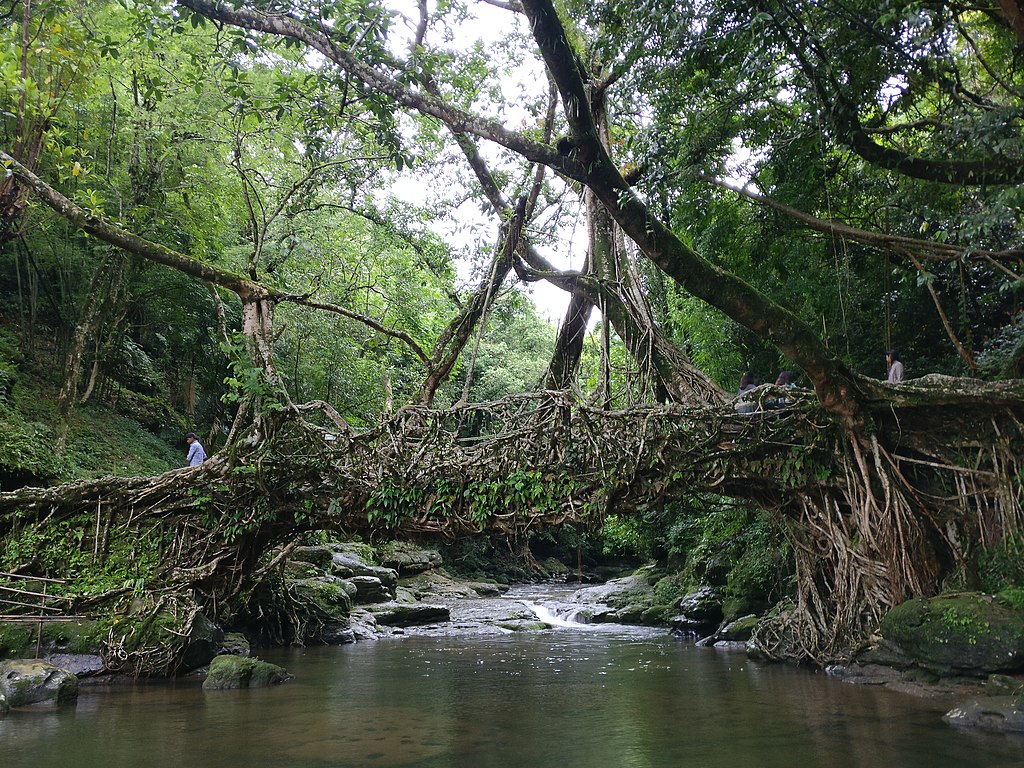 It is Asia's cleanest village located in Meghalaya, India. It is such a unique place and called "God's own Garden". It's been very famous for its cleanliness for many years. There are bridges here that are automatically made up of intertwining roots of a living rubber tree. Many people from all over the country and abroad come here to see these bridges. Here people use dustbins made of bamboo and use cloth bags to carry goods. You can say it is an ideal tourist destination. The water of the river Dawki is so clear that even if a boat moves in it, it seems that it's not moving in water but flying in the air.
8. Spiti, Himachal Pradesh
You can call it a cold desert because it rains very rarely here. So visiting Lahaul-Spiti can be an adventurous experience. Spiti Valley is situated at an altitude of 12,500 feet and is surrounded by the Himalayas on all sides. This region receives only 250 days of sunshine in a year. The beauty of this valley is so marvelous and relaxing to the eyes. Its ancient lakes pass and blue skies attract people too much. This valley is also surrounded by small huts and Buddhist monasteries. Spiti can make you stunned with beautiful vistas. It is quite astonishing that the handful of people who survive in this harsh climate welcomes you with a smile and incredible warmth.
Did you enjoy this article contains top 8 offbeat places to visit in India, and what are you waiting for? Pack your bags and go for them. You will enjoy a lot these places!