Kerala is an enchanting place that's why it is called "God's own country." From mountains, seas, lakes, and tea plantations, this wondrous destination has everything in between. Whether it is a domestic or foreign tourist, Kerala is always on their list because this is the place where people can't live but are mesmerized. So how about planning your trip to Kerala? Are you willing to come here? This article contains a suggested guide about the Kerala itinerary for 9 days.
How to Reach Kerala
By Air: There are two major airports in Kerala one is in Kochi and another in Thiruvananthapuram. Both airports have international and domestic flights, but most people prefer to come to Kochi as the major popular places of Kerala are closer to Kochi.
By Rail: Kerala is well-connected by rails. You can easily reach there by train as major cities are well-connected to Kerala. Reserve a seat via the IRCTC app or RailYatri App or you can visit the nearest railway station to book your tickets.
By Road: If you want to enjoy a road trip then you can drive yourself or hire a car or taxi or book your tickets through public and private bus operators.
Detailed Kerala Trip Itinerary for 9 days
Day 1: Arrive at Cochin and Enjoy Sightseeing
Your Kerala trip itinerary for 9 days starts from Kochi or Cochin. Book a cab or taxi from Kochi International Airport and check in your hotel. Get some rest and later in the evening, you can book a cab or tuk-tuk or can go on foot to explore nearby places. Staple delicious food at an art cafe.
Day 2: Enjoy Sightseeing at Fort Kochi
Fort Kochi offers everything that a traveler wants such as art, music, architecture, history, food, and beaches. Start your day in the early morning, you can visit Athirapally Falls, Santa Cruz Basilica, Maritime Museum, etc. Stroll along the beach to see the Chinese fishing net. In the evening, you can enjoy watching Kathakali and Bharatnatyam dance performances at Kerala Kathakali Center. Have your dinner at an art cafe.
Day 3: Transfer from Cochin to Munnar
After enjoying day 1 and day 2 in Kochi, now it's time to immerse yourself in the enchanting beauty of Munnar. The lush green tea plantations, and waterfalls on the way from Kochi to Munnar welcome you. Since Munnar is a hill station and the route is curvy, it is better to take medicines and lemon water with yourself to avoid motion sickness. You can reach the hotel while enjoying the sightseeing in between.
Day 4: Enjoy Sightseeing in Munnar
After having a delicious breakfast, start your day with sightseeing. Munnar is a beautiful place famous for its tea plantations, waterfalls, and flower gardens. You can walk along the roads and admire its beauty. Take a sip of the famous tea in Munnar, as its taste and aroma will rejuvenate your soul. Munnar has amazing sightseeing, including Eravikulam National Park, Echo Point, Kundala Lake, boating in Mattupetty Dam, and enjoying Jeep Safari to Kolukkumalai for thrilling experiences. Don't forget to buy Tea from Munnar.
Day 5: Transfer from Munnar to Thekkady
Now it's time to say a warm bid adieu to Munnar and start your day 4 journey to Thekkady. It takes almost 3 hours to get there, so get up early in the morning and check out from the hotel at 7 a.m. So as we move forward, the endless expanses of Tea Plantation gradually start to reduce which is taken over by Spice Gardens and Coffee Farms.
After check-in, your hotel continues your journey to stroll at Periyar Tiger Reserve, boating in Periyar Lake, Elephant Ride, and trek to Murikkady's viewpoint. If you're seeking some relaxation apart from sightseeing then Thekkady offers various Spa and Wellness Centers, where you can avail Ayurveda treatments. Pre-book your tickets and enjoy your rejuvenation. So you can add an extra to your itinerary. Don't forget to buy souvenirs from the shops of Thekkady.
Day 6: Transfer to Alleppey and Night Stay at Houseboat
Want to witness the real beauty of Kerala? Then come to Alleppey and book a houseboat. The houseboat is nothing but an amazing way to enjoy seeing Alleppey backwaters from close quarters, it is one of the most cherished dreams of travelers. You can book a Houseboat for a whole day and immerse yourself in the views of green paddy fields, palm-fringed lakes, enchanting birds, and a beautiful sunset. Savor delicious Kerala food while sailing.
Day 7: Transfer to Varkala
After having your breakfast, it's time to check out from the Houseboat and head to Varkala. Do check in at your hotel, and after having some refreshments, you can go for sightseeing. Varkala Beach is the most popular beach here, enjoy the wind waves and chill out here.
Day 8: Varkala to Kovalam
Once you've had your breakfast, take a train or taxi to reach Kovalam. Kovalam is a beautiful village best known for its beach. Here are not many things to do apart from strolling along the white sandy beach, lazing around on lounge chairs for sunbathing, or reading a book at a cafe. You can also participate in Yoga and Meditation at Ayurvedic Retreats.
Day 9: Depart from Thiruvananthapuram (Trivandrum)
This is the last day of your Kerala trip itinerary, after savoring a hearty breakfast, check out from the hotel and head to Trivandrum Airport. Kovalam to Trivandrum airport distance is almost 15 minutes, serves as the nearest airport. Always make an itinerary accordingly so that you can wander more and worry less.
Getting Around Kerala
You can explore Kerala either by a tour guide itinerary offered by travel agencies or on your own. Travel agencies arrange a complete package tour for you including airfares, hotel fares, and taxi fares. If you have a budget then you can opt for this option, but they only offer you limited places. And if you're visiting Kerala on your own, then KSRTC buses and trains are convenient yet cheaper modes to reach the destination. You can get around within the city by tuk-tuk or auto-rickshaw and cabs. I love this option as I can explore the place on my own. I can go here and there and stroll around the city on foot.
Best Time to Visit Kerala
The best time to visit in Kerala is from October to March. Most travelers prefer this season as they do not have to face the hot sun, so can enjoy their trip. Monsoon season brings relief from hot summer but at this time, you have to face floods during this time. Hotel fares and airfares go down during this time. If you can tolerate 30 degrees temperature or more then you can come during April. Hotel rates and airfares are too low, and crowds are smaller so this is a great time to explore.
How Many Days to Spend in Kerala
It depends on you. If you have enough time to explore most of the captivating places of Kerala then 13 or 14 days for a Kerala trip itinerary is perfect for you. But if you haven't enough time then 8 or 9 days are enough to explore Kerala.
Kerala Itinerary Highlights
Go for a wildlife safari at Periyar National Park.
Enjoy the Kumarakom Boat Race in September and October.
Buy souvenirs for your family and friends.
Wander through the Plantations (Tea, Coffee, and Cardamom) of Munnar.
Explore the unexplored beaches and Hindu temples.
Overnight stay at Houseboat.
Relishing Kerala's local cuisine.
Relaxing at Ayurveda Retreats.
Best Places to Visit in Kerala
MUNNAR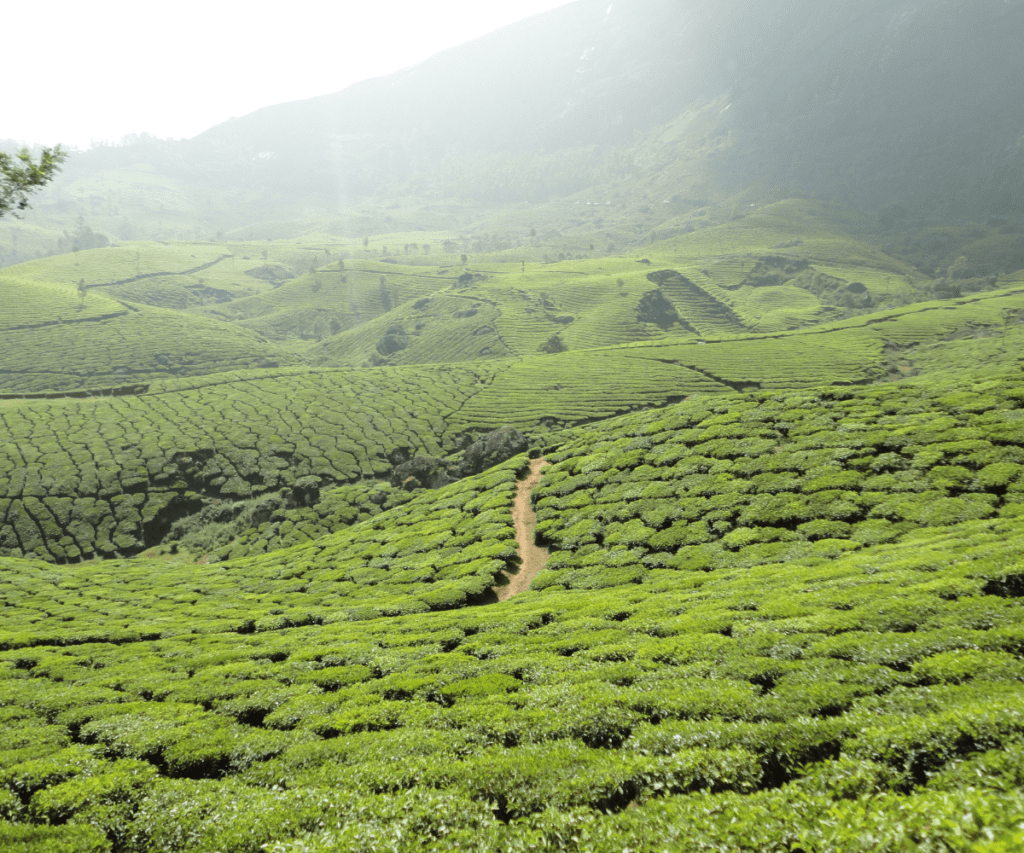 Munnar is famously known for its countless hills laden with Tea plantations, awesome weather, and panoramic views. It takes almost 4 hours to reach Munnar from Kochi. The roads are meandering, so it is best to take some medicines with you to avoid motion sickness. There are various sightseeing places between Kochi and Munnar. You can admire their beauty. A hot tea or hot coffee will rejuvenate your soul.
Top Sightseeing Places in Munnar: Kolukkumalai Tea Estate, Eravikulam National Park, Echo Point and Top Station, Mattupetty Dam and Lake, Anayirankal Dam, and Lake, etc.
Top Things to do in Munnar: Admiring the beauty of lush-green tea plantations, spending some time at Echo Point, and strolling at the National Park.
ALLEPPEY
How nice it would be when you would immerse yourself completely in the scenic valleys of Kerala backwaters while savoring delicious Kerala food while sitting in a boat. This is true, Alleppey offers you such captivating views via Houseboats. You can either reach Alleppey via Munnar or Thekkady. Spend a complete day with your family, friends, or loved ones in the Houseboat and enjoy watching the greeneries, palm-fringed lakes, birds, lotus flowers, and houses of locals at the bank of the lake. Spending time in a Houseboat to rejuvenate yourself from tiredness is the cherry on the cake.
Top Things to do in Alleppey: Enjoy Kerala Backwaters via a Houseboat (the most expensive), Shikara boat, Tourist ferry, public ferry, canoe or kayak.
THEKKADY
If you're going from Munnar to Thekkady then you will witness Coffee Farms and Spice Gardens when you start to reach Thekkady. Thekkady is a heaven for nature lovers and wildlife enthusiasts. Meandering paths through the Cardamom Hills are lined with bright Red Hibiscus flowers and Chrome Sunflowers. Apart from these, there are purple wildflowers appear, once in a while to add more colors to the landscape.
Top Sightseeing Places in Thekkady: Periyar National Park, Periyar Lake, Spice Plantation, Chellarkovil, etc.
Top Things to do in Thekkady: Ayurveda Retreats, Bamboo Rafting, Cultural Performances, Hiking/Trekking, Jeep Safari, etc.
KOVALAM
Kovalam is a small beach town in Kerala which is famously known for its iconic Lighthouse Beach. This town is located just half an hour from Trivandrum. The beachside promenade lined with appealing cafes and restaurants.
Top Sightseeing Places in Kovalam: Lighthouse Beach, Akkulam Lake, Vellayani Lake, etc.
Top Things to do in Kovalam: Enjoy strolling at Lighthouse Beach, Relishing lip-smacking food at German Bakery, etc.
KOCHI (COCHIN)
Kochi or Cochin one of the major cities in Kerala which is a perfect combination of cultural values and modern ideas. Kochi is well-connected to the major cities, you can reach Kochi either by air or by train
Top Sightseeing Places in Kochi: Fort Kochi, Basilica of Santa Cruz, St. Francis Church, Jew Town, Dutch Palace, Spice Market, etc.
Top Things to do in Kochi: Explore Fort Kochi, Stroll along the beach, Enjoy hearty meals and hot and cold beverages at Art Cafes in Fort Kochi, Pay a visit to Churches, etc.
VARKALA
Want to immerse yourself in the beauty of the blue Arabian Sea? Varkala is one such exotic tourist destination in Kerala that you will surely fall in love with. Here, the Varkala beach is the only cliff beach which is unique.
Top Sightseeing Places in Varkala: Varkala Cliff Beach, Temples, Lighthouse, Fort, etc.
Top Things to do in Varkala: Yoga training at Ashrams, Savoring delicious foods, Surfing at beaches, etc.
KOZHIKODE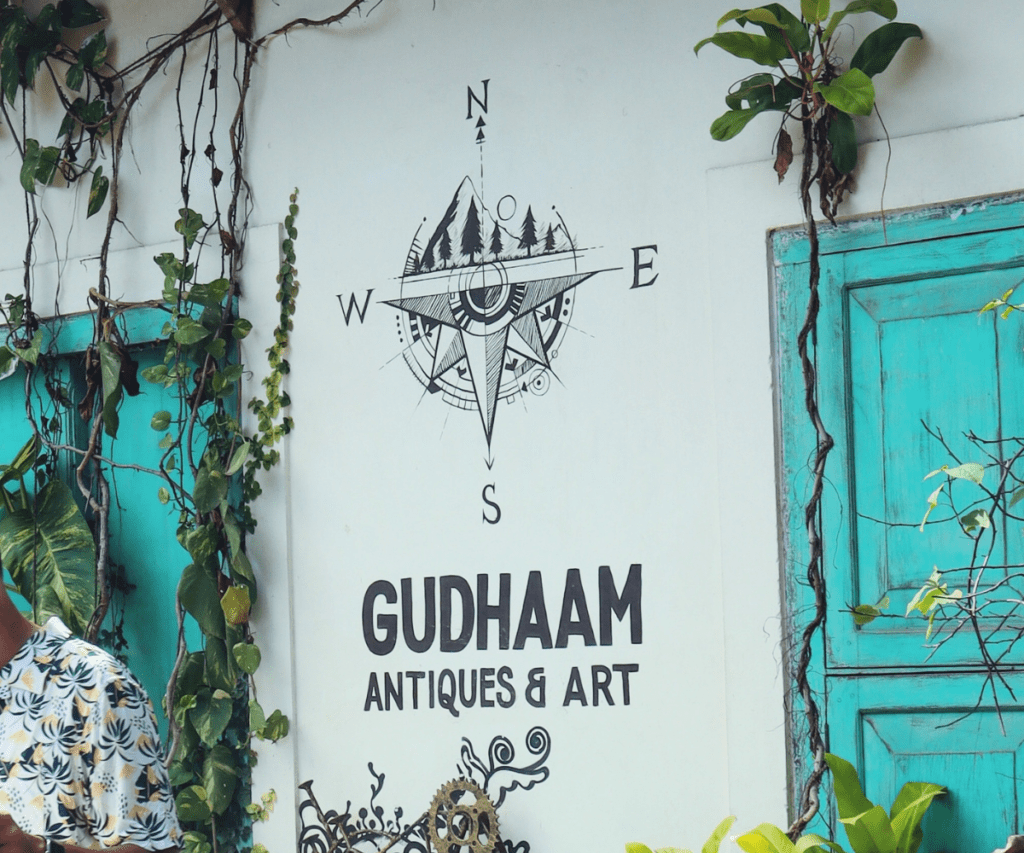 Kozhikode (originally known as Calicut) is a land of lush green countryside and hills, serene beaches, historical sites, wildlife sanctuaries, rivers, etc. which surely mesmerizes the tourists who visit here from far and wide. Blessed with natural beauty and holding cultural and historical significance, this city is a wonderful combination of nature and history and is famous as a paradise for tourists. People here offer a warm welcome as they consider the guests as God. Kozhikode has everything from delicious delicacies to tales of lost grandeur, and from wonderful beaches to lush-green mountains, that you are seeking in a perfect Kerala tour. In the meantime, do not forget to savor lip-smacking and delicious food such as Kozhikodan Halwa, Kozhikodan Biryani, Kallumkai, Unnakkai, etc.
Top Sightseeing Places in Kozhikode: Kappad Beach, Kozhikode Beach, Kozhippara Falls, Tali Temple, Manachira Square, etc.
Top Things to do in Kozhikode: Discover Kerala's traditional arts and crafts at Sargaalaya, Pay a visit to Tali Shiva temple, Witness the beauty of waterfalls, and relish traditional Kerala food.
KUMARAKOM
Set against the picturesque backdrop of Vembanad Lake, Kumarakom is truly a paradise for nature lovers. This quiet little village is blessed with greenery, appealing scenery, and pleasant weather. Kumarakom is home to many bird species such as waterfowl, cuckoo, cormorant, moorhen, darter, and owl, as well as many migratory bird species seen here during their migratory seasons. Here you can enjoy a full day in a houseboat overlooking the emerald Vembanad Lake, mangrove coconut groves, and swaying rice fields.
Top Sightseeing Places in Kumarakom: Vembanad Lake, Kumarakom Bird Sanctuary, Kumarakom Backwaters, Kumarakom Beach, Cheriyapally, etc.
Top Things to do in Kumarakom: Explore bird species at the Bird Sanctuary, be cozy in the Houseboat, and relish Kerala traditional delicacies.
WAYANAD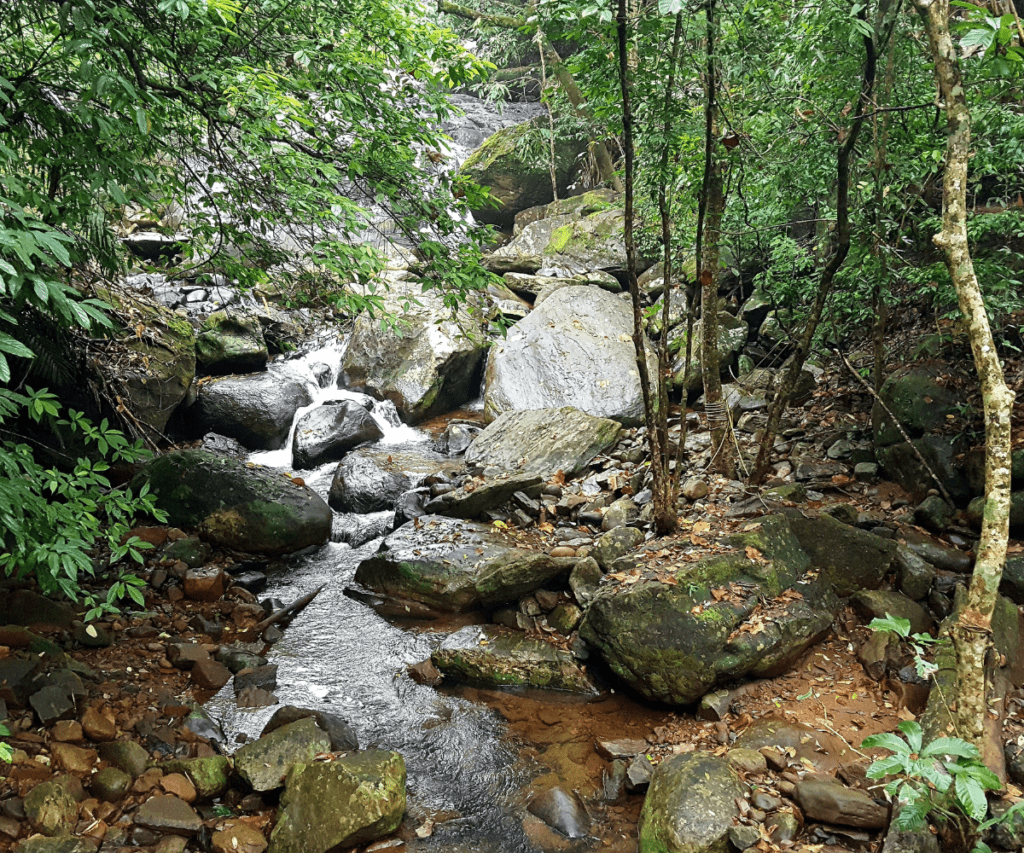 Nestled in the lap of the Western Ghats, Wayanad is truly the green paradise of Kerala. It is located at a distance of 76 km from the seashores of Kozhikode. This captivating hill station offers unforgettable and joyous moments to its tourists. Wayanad offers some mesmerizing sightseeing places along with the tranquility of nature, making it the most visited place. You can stay in a tree house to add some extra thrill to your trip. Tree Houses overlooking the lush green tea and coffee plantations look mesmerizing.
Top Sightseeing Places in Wayanad: Soochipara Falls, Banasura Sagar Dam, Edakkal Caves, Chembra Peak, Kanthanpara Waterfalls, Muthanga Wildlife Sanctuary, etc.
Top Things to do in Wayanad: Trek to Chembra Peak, be mesmerized by carvings and paintings at Edakkal Caves, Experience the unique bamboo rafting at Kuruva Island, and have a splendid experience of staying in a Tree House.
Foods to Try in Kerala
Appam: Appam is made up of fermented rice flour, and coconut milk which is usually served with stew.
Idli-Sambhar: Idli is made up of a combination of fermented rice and black lentil. Idli is usually served with sambhar, which is made up of pigeon peas, and tamarind.
Puttu: Puttu is steamed rice cooked in a mold with grated coconut. The shape is cylindrical and often served with Kadala Curry.
Sadhya: A multi-course vegetarian dish served on a Banana leaf featuring over 25 dishes.
Idiyappam: Idiyappam is seviyan or noodles made up of rice flour and served with curry or coconut chutney.
Payasam: Payasam is also known as Kheer, made up of rice, milk, sugar, and ghee.
Kerala Parotta: They are layered paranthas served with vegetable korma or with any non-vegetarian gravy.
Seafood: If you're a seafood lover then you can get many options such as Fish moilee, Kerala prawn curry, and so on.
Banana Fritters: You can have them at tea time snack. Usually made up of Banana coated with plain flour and deep-fried in oil.
Things to Buy in Kerala
Kerala Sarees: Kerala kasavu sarees colored in white with golden and green borders are attractive and loved by women.
Spices: Kerala is best known for its authentic spices. You can buy them anywhere in Kerala but I would like to recommend you buy them from Thekkady.
Handicrafts: One can buy Kerala handicrafts ( made up of cane, along with brass works, ivory works, and sandalwood carvings ) from Government stores and centers.
Traditional Lamps: These are known as Nilavilakku that are lit during auspicious occasions.
Where to Stay in Kerala
Kerala offers you a wide range of Hotels, Hostels, Homestays, Luxurious Houseboats, and Resorts to stay. You can choose according to your budget.
Find Hotels in Kerala on Agoda.com
Tips and Advice for Traveling Kerala
Kerala is "God's own country, so be a responsible traveler and do not litter here and there.
The best time to visit Kerala is from October to March as this is the absolute best time when nature looks soothing to the eyes. A variety of fauna and flora spread across the landscape.
Always carry a refilled bottle with you.
Munnar is a hill station so the paths are meandering so it is best to carry the required medicines with you to avoid motion sickness.
It is better to carry cotton clothes with you but if you're planning to go to hill stations like Munnar then must carry a pair of winter clothes.
If you're planning a trekking trip then must carry a torch with you.
If you don't want to put the burden on your pocket then always take the train as it is the cheapest mode, less time-consuming, and you will get to learn India's cultures and colors criss-crossing on the tracks.
Beaches are here quiet and peaceful. If you don't want any hustle and bustle and just want to spend some quality time with yourself or your loved ones then Kerala's beaches are a perfect picture for you.
Traditional Kerala food is lip-smacking and there's a great variety of both Veg and Non-veg food.
Kerala Trip Itinerary for 13 Days
If you think that you should add one or more places to your itinerary then the Kerala trip itinerary for 13 days can be perfect for you. If you want to explore Wayanad then I will suggest a perfect 13-day itinerary for you, let's check it out:
Day 1: Arrive at Cochin: Welcome to Cochin International Airport and check in your hotel.
Day 2: Enjoy sightseeing at Fort Kochi: Explore the modern yet traditional Fort Kochi.
Day 3: Transfer from Kochi to Kozhikode: You can reach Kozhikode via train or bus. The journey takes 5 hours and 40 minutes.
Day 4: Spend time at Kozhikode: You can enjoy beaches and pay a visit to Tali temple.
Day 5: Kozhikode to Wayanad: It takes almost 3 hours to reach Wayanad via Kozhikode.
Day 6: Wayanad to Palakkad: It takes 5 hours and 15 minutes to reach Palakkad. Enjoy some time here.
Day 7: Palakkad to Munnar: It takes 4.30 hours to reach Munnar. Enjoy some sightseeing in between. Take some rest this day.
Day 8: Enjoy Sightseeing in Munnar: The lush green Tea Plantations welcome you.
Day 9: Transfer from Munnar to Thekkady: It takes almost 3 hours to reach Thekkady. Enjoy sightseeing or want some relaxation then head to Ayurveda retreat.
Day 10: Transfer to Alleppey and Night Stay at Houseboat: Enjoy an unforgettable moment at Houseboat in while admiring Kerala backwaters.
Day 11: Alleppey to Varkala: Enjoy at Varkala Cliff beach.
Day 12: Varkala to Kovalam: Stroll at Kovalam beach and enjoy reading books at a seaside cafe.
Day 13: Depart from Thiruvananthapuram (Trivandrum): It takes only 40 minutes to reach Trivandrum airport. So say a warm bid adieu to Kerala to come back again.
So what are you waiting for Book your flight tickets on Agoda.com and enjoy a wonderful Kerala trip itinerary for 9 days.
Did You Enjoy This Kerala Itinerary and Travel Guide?
Did you like this post? Please share your views in the comments below. I would love to hear from you. Also, contact me If you need any help in planning your trip to Kerala.
PIN IT FOR LATER
Disclaimer: This post contains some affiliate links. That means if you purchase through these links then I will earn some commission, at no additional cost to you. And I can continue bringing you free travel tips and advice. If you found the content helpful and are kind enough to make purchases through my affiliates – A Big Thanks to You!