Rajasthan, a place which is known for its forts and palaces. Rajasthan is already shining like a comet on the tourism map of the world due to its various palaces, forts, monuments, paintings, ancient temples, a vast range of Aravalli Mountains, the vast Thar Desert, captivating lakes and perennial rivers, etc. now it is eager to make a new identity in adventure tourism as well. People from all over the country and the world come here not only to see the palaces and forts but also to participate in various adventure sports in Rajasthan. At present, adventure sports are prevalent in Neemrana, Jaipur, Ajmer, Jaisalmer, Bikaner, Udaipur, Rajsamand, Kota, Alwar, Ranthambore, etc. Adventure tourism has immense potential in Rajasthan which will help Rajasthan grow further. If you also come to enjoy adventure sports in Rajasthan, then you are welcome here. There are various adventure things to do in Rajasthan which are as follows:
1. Ziplining
Ziplining is an adventure sport in which a person slides down a cable that is stretched between two points of different heights with the help of a freely moving winch and harness. If someone loves adventure then Ziplining is such a thing where he/she can get an aerial view of the surrounding natural beauty. Zip lining has become a trending adventure sport in Rajasthan. Neemrana Fort and Mehrangarh Fort are two. 
Location offering Zip Lining sports: Neemrana Fort, Kumbhalgarh Fort, and Mehrangarh Fort.
Best Time for Zip Lining: It is open throughout the year. 
2. Paragliding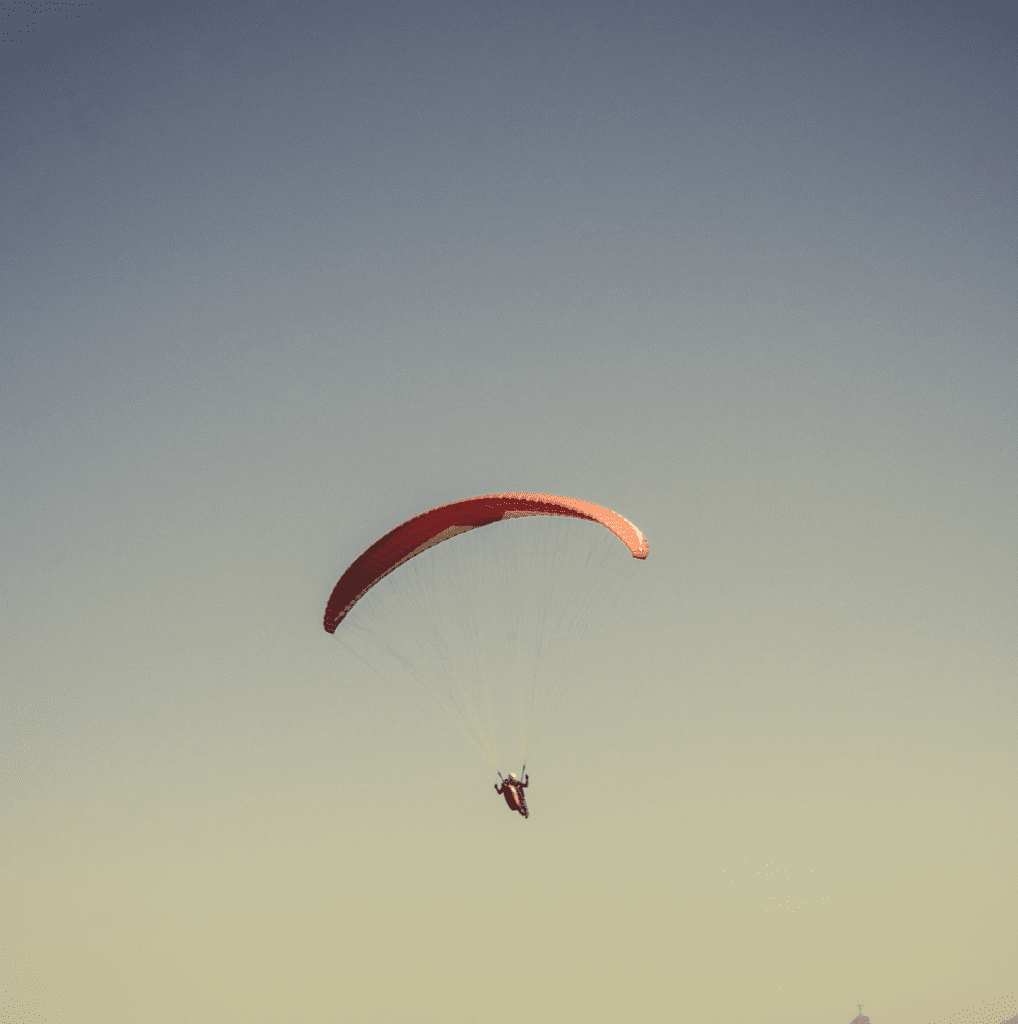 It is everyone's dream to fly like a bird and Paragliding can fulfill this dream. Anyone can enjoy paragliding, but one needs to take the help of a professional trainer. Paragliding in Rajasthan is becoming more and more popular among adventure enthusiasts. One can enjoy Paragliding over the hills of Mount Abu, colorful cities, majestic forts, and the golden Thar Desert.
Location offering Paragliding sports: Mount Abu, Jaisalmer, Jodhpur
Best Time for Paragliding: September to February
3. Hot Air Balloon Rides
Hot Air Balloon riding has become one of the best adventure sports in Rajasthan. Anyone who comes to Rajasthan definitely enjoys this ride. From a height of 1200 feet, you can enjoy a ride with an unforgettable experience. You can enjoy the Pushkar fair in Pushkar and in Jaipur, you can explore majestic palaces, pink walls, monuments, and beautiful and colorful markets. This ride is of 1 hour, in which 4 to 8 people can board. 
Location offering Hot Air Balloon Riding: Jaipur, Pushkar.
Best time: Depends on Weather condition
4. Trekking
If you want to name one of the most adventurous things to do in Rajasthan then it would be Trekking. Especially in the Aravalli range, trekking is the most famous adventure sport. Aravalli ranges provide excellent and unforgettable opportunities for trekking. If you are one who wants to do some thrill activities then trekking is definitely a go-go sport for you.
Location offering Trekking: Udaipur, Chittorgarh
Best time: Winters are perfect for trekking.
5. Camping
Camping in Rajasthan also gives a different experience. You can enjoy camping here under the shades of the stars. It is one of the most important things in which you know about the rich culture of Rajasthan. Camping is one such wonderful experience that is worth cherishing for a lifetime that involves setting up a camp in the Thar Desert of Rajasthan. Then gather around a bonfire and enjoy dance, music, and folklore of the state. It is the best way to connect with the wilderness of the area. Apart from the recreational activities one can taste the wonderful delicacies of Rajasthan here. 
Location offering camping in Rajasthan: Jaisalmer, Jodhpur, Pushkar, Bikaner, Ranthambore National Park. 
Best time for Camping: October to March.
6. Wildlife Safari
Apart from safaris in the Desert, you can enjoy Wildlife safaris in lush greenery. All kinds of birds, from zebras to roaring tigers, and lions, to the world of animals in wildlife sanctuaries, you will find all kinds of animals here. If you want to explore different birds and animals then you must come to Rajasthan to enjoy the wildlife safari. Bharatpur National Park is the marshy land of Rajasthan and is a UNESCO World Heritage Site, which is heaven for migratory birds. Ranthambore National Park, Nahargarh Forest, Jhalana Leopard Sanctuary, Sariska National Park, etc. are some of the popular names of adventure safaris in Rajasthan.
Location offering Wildlife Safari: Bharatpur, Jaipur, Alwar, Ranthambore, Karuli.
Best time to visit: October to March. 
As much as Rajasthan is known for its palaces and forts also popular for its adventure activities. Rajasthan gives people a chance to enjoy adventure apart from majestic things. So in this article, we have provided a lot of information about various adventure things to do in Rajasthan. If you come to Rajasthan and do not enjoy these adventure sports then you've missed a thrilling, unforgettable, and incredible opportunity.